Suffolk 24/7 Emergency Drainage Callout
We Provide Services For Septic Tanks, Sewage Pumps, Sewage Treatment Plants, Drainage Inspections, CCTV Surveys, Sewer Connections, High Pressure Water Jetting, Emergency Flood Response, Drain Repairs,  Maintenance, Excavation Services, Confined Spaces, Alarmed System Monitoring And Liquid Waste Removal Across Suffolk And The South East.
Call Now Or Fill In the Form For A Quick
Competitive Quote
Suffolk Mains And Private Drainage Services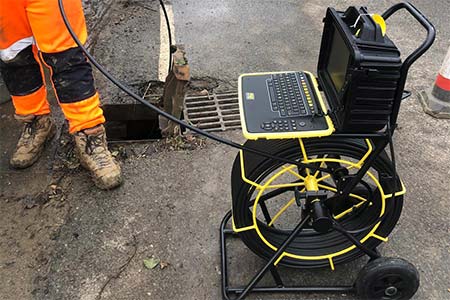 Private Drainage CCTV drain surveys provide highly detailed inspections of inaccessible drains, pipes or other hard to access areas using the latest high tech camera equipment.

If you are experiencing problems with leaks, foul smells, damaged pipes, root growth, poor installation, collapse or blockages, our experts can help resolve the source of the issue with a drainage survey.
Our CCTV camera equipment is capable of surveying small and large bore pipes which help easily identify problem areas such as blockages or damage. Once we have identified the cause of the problem we can then advise on the best course of action to resolve the issue.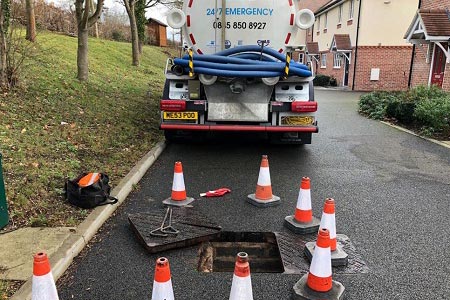 Keeping your drains clean and free flowing is the key to preventing future blockages, fault and costly repairs.
Our engineers are experienced with mains and private drain inspections, identifying problem areas and performing routine maintenance.

Poorly maintained drainage systems can allow problems to fester, until repairs become overwhelming not only resulting in pricey repairs but in some cases fines from the local authority.

At private drainage we provide regular servicing for private and commercial drainage systems.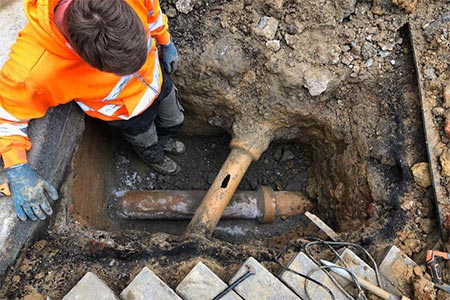 In the case where a repair is not possible, it may be necessary to replace the pipes altogether.

This is often necessary once the pipes have become highly corroded, collapsed or in the case that you would like to make significant modifications to the sewage treatment system on your property.

Replacement of drain pipes are part of the drainage network will always be a last resort, but in the cases where it it is unavoidable, our private drainage engineers will carry out the work with minimum intrusive and mess.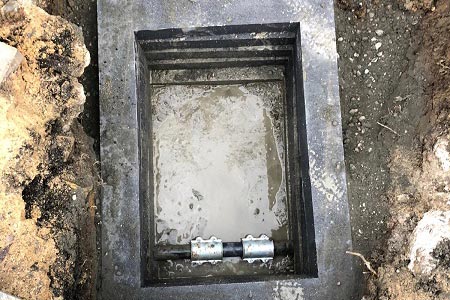 It is often the case after carrying out a mains or private drainage survey that faults within the drains can be identified and remedied with specialist repairs.

We are experts in fixing pressure discharge faults, overflows, root ingress, leaks or other drain faults.

We will attempt where possible to patch or reline problems drains, creating minimal intrusion on the property and disruption to the land.

If the issue cannot be safely repaired, we will advise on the best course of action going forward.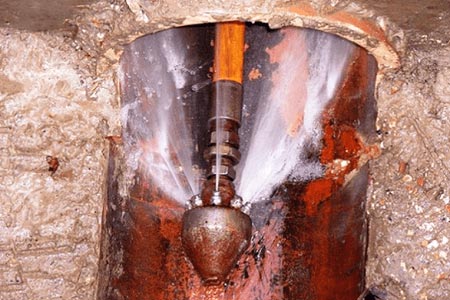 High Pressure Water Jetting
Private Drainage provides high pressure water jetting services for pipe and drain blockages located within private, residential, commercial or industrial properties.
Over time, pipes and drains may become blocked or clogged due to fat, debris or other solid waste becoming lodged in the outlet.
Our experts use high pressured water jets to safely and efficiently clear the obstructions leaving your pipes running as good as new.
Specialising in 100mm (4″), 150mm (6″), 225mm (9″) up to 4000 psi.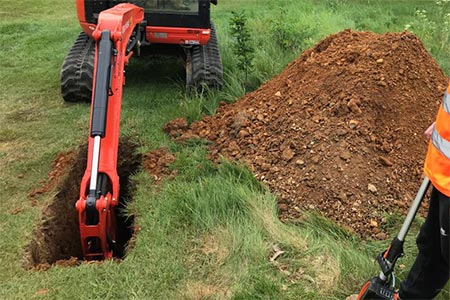 Pre-purchase inspections are vital when buying a new home or property in order to asses whether the existing drainage system is in good shape.

Many home buyers will overlook the need for these vital surveys which would show problems with the drainage systems and pipe networks prior to purchase. 

A survey carried out by the Private Drainage experts could help you establish whether there are any cracks, leaks or blockages in the property's drainage system and advise on the costs of repairs prior to making any purchase that you could be locked in to.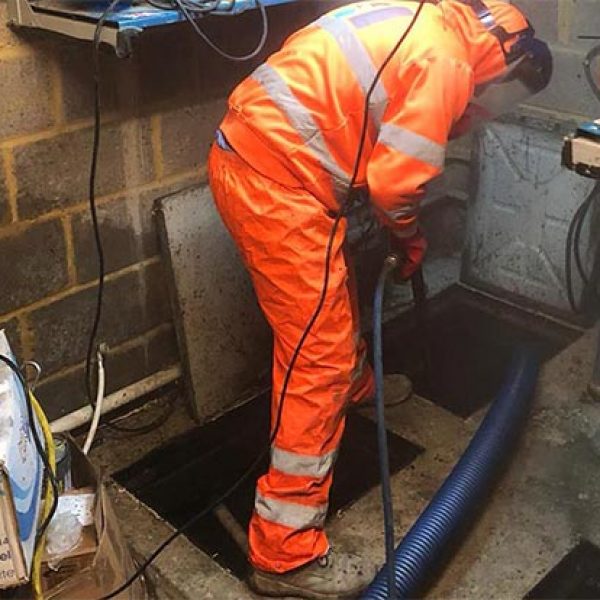 When to call in the experts
Have you noticed leaks, foul smells, blockages, overflowing water or sewage or other indicators of a faulty drain? Even a small blockage can snowball until it becomes a costly repair in a short space of time. The sooner a leak or blockage becomes resolved, the lower the chance of long term damage to your drainage system.
What to do?
Our private drainage experts are fully equipped and trained to deal with all types of drain faults whether commercial or domestic. We will inspect, identify the cause of the issue, unblock and repair when necessary. Call our experts today for a free quote or to book an appointment.
We are a family run business with over 30 years experience in the drainage industry.

Private Drainage are accredited installers of some of the industries leading sewage treatment products. We pride ourselves on our ability to provide affordable drainage services to domestic and commercial clients.
All of our installations are carried out in line with building regulation and British Water criteria.
Private Drainage routinely work with local councils and the environment agency to ensure the correct compliance and consent for our projects.
At Private Drainage we pride ourselves on our ability to work in hostile environments. In many instances these environments we operate in require specialist training that we routinely receive. 
This includes confined space training, confined space rescue training, new roads and street works, CPC road haulage, deep excavation, health and safety, first aid, high pressure water jetting and CSCS.
Our work is carried out to the highest standards while providing affordable solutions to all drainage related problems.
Health and safety is our priority which is why our specialists regularly attend training courses to ensure they and the work they carry out is reliable and safe for all parties.
The Private Drainage team are fully equipped with the latest technology to deal with all types of drainage issues, ranging from combination vacuum tankers, Wincan CCTV reporting software, crawler CCTV camera units and no dig technology.

This allows us to carry out our job with minimum imposition and to the highest efficiency, enabling us to solve any drainage related problem with minimal impact and disruption to the client.

You can rest assured that you are in safe hands with the Private Drainage team.
Our Suffolk Private Drainage specialists are fully trained and equipped to deal with all aspects of sewage, septic and waste management systems and their components. We also provide the following services:
Looking to keep your sewage treatment system in the best condition? Call now to discuss our servicing and maintenance options